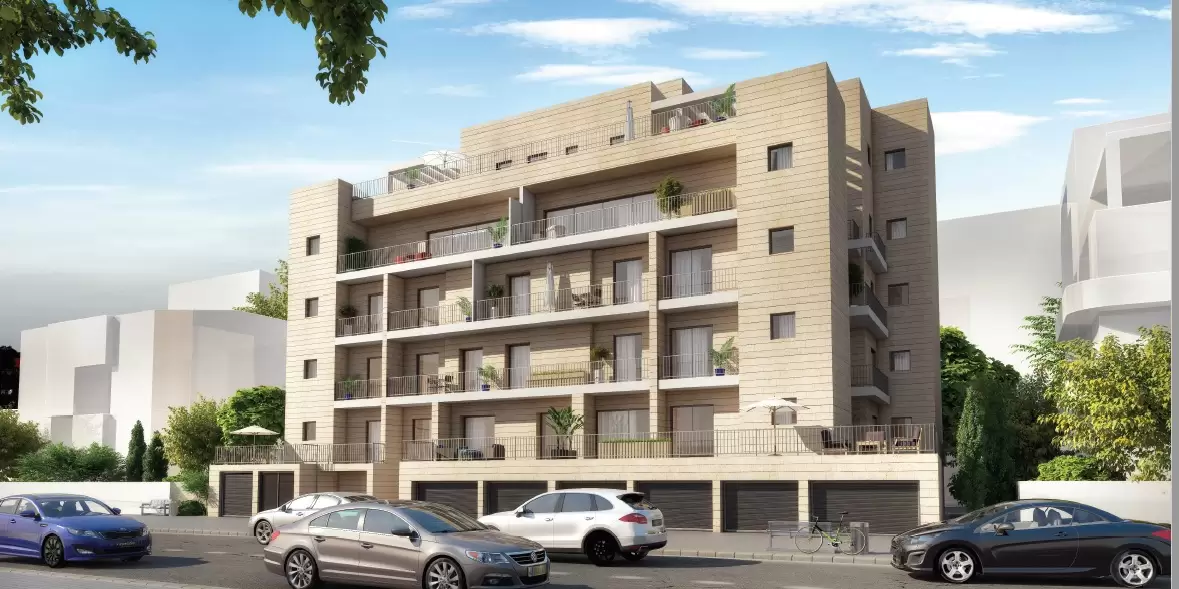 Azza Project, Rechavia
Tama 38 Project strengthening and upgrading an existing 3 story building, with 9 apartments.
As part of the project, two new floors will be added which will include 7 luxury apartments on two floors  private parking and storage.
The existing building will undergo an external and internal upgrade, including: a new lobby, an elevator  and renovation of the entrance area.
Apartments available
| Property type | Floor | Rooms | Property Size-SQ.M/SQ.FT | Outdoor space | Price | Attachment |
| --- | --- | --- | --- | --- | --- | --- |
| Apartment #14 | | | 88/947.22 | 12 sqm balcony | | View |
| Apartment #15 | | | 81/871.87 | 25 sqm balcony | | View |
| Apartment #16 | | | 81/871.87 | 25 sqm balcony | | View |
| Apartment #17 | | | 88/947.22 | 12 sqm balcony | | View |
| Apartment #18 | | | 100/1076.391 | 30 sqm balcony + 3*3 private pool | | View |
| Apartment #19 | | | 100/1076.39 | 30 sqm balcony + 3*3 private pool | | View |
| Apartment #20 | | | 43/462.84 | 15 sqm balcony | | View |