Prosperity Real Estate- Investing in People First.
welcome to Prosperity real estate
Prosperity is a boutique agency for Jerusalem Real Estate, founded in 2000 by Ronit Dowek and managed successfully by Ronit until today. Prosperity has dominated the Jerusalem upscale real estate market for over two decades, and over time has branched out to other markets across Israel.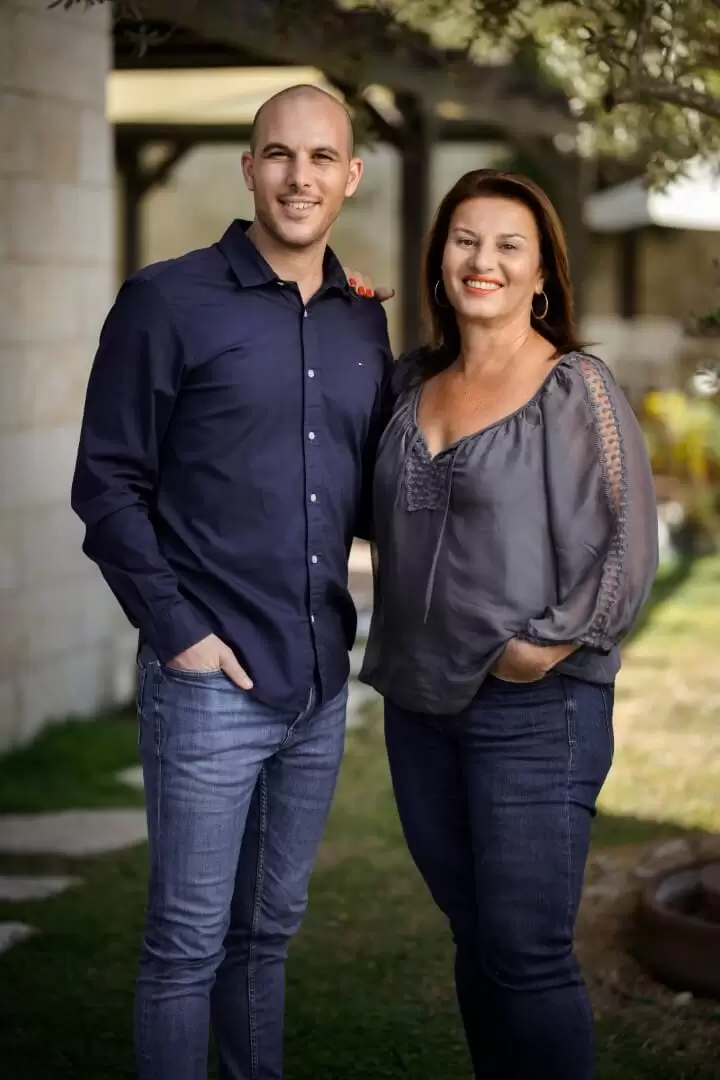 Jerusalem real estate for sale
Real estate in Israel Jerusalem
To the novice and inexperienced investor, Israel may seem like a problematic real estate investment market. But those of us with a more skilled eye will find that certain real estate markets are like a rough diamond. With a little attention, knowledge and skill, we can turn our next asset into the investment of our lives. When it comes to real estate in Israel Jerusalem is without a doubt one of the destinations that is worth exploring closely. These are some aspects that are important to consider on the way to purchasing the next property in Rehavia, Jerusalem.
Jerusalem real estate for sale – Choose the right neighborhood
The price range of real estate in Jerusalem is very wide and ranges from old and neglected apartments in very cheap neighborhoods to luxury properties nestled between breathtaking landscapes and historical treasures. Although the entry price for investing in luxury properties in Jerusalem may be slightly higher, the return we can achieve eventually can be huge. With the right staff by your side, there is no limit to the benefit that can be derived from the appropriate asset.
Good things happen to those who wait
New luxury ventures are constantly being built in Jerusalem. It is a vibrant market where demand never stops. Israeli and Jewish citizens from all over the world alike are looking for the new property that will become their home in the Holy City. In order to choose a property that is precisely tailored to your price range and needs, it is important that we be patient. If we wait long enough, it is very likely that we will be able to find an investment tailored exactly to our degree that will allow us to enjoy a passive income that many investors only dream of.
Want to start locating your dream property in Jerusalem today? The Prosperity Real Estate team accompanies you all the way to the purchase of your dreams. Contact us now to schedule an introductory meeting.
LOAD MORE
SHOW LESS
Jerusalem Israel real estate
Israel real estate agents
There is something in Jerusalem that catches the eye and captures the heart at first glance. Whether it is its spiritual charm, the ancient history that pops up from every corner or the intoxicating air, one thing is for sure – the demand for luxury housing in Jerusalem is breaking records year after year. As investors, Jerusalem Israel real estate is without a doubt one of the best choices we can make this year. However, to find the best opportunity, a legendary team is required.
A boutique office that accompanies you every step of the way
From day one, we at Prosperity Real Estate have set ourselves one and only goal, to provide a wide and diverse range of services to real estate investors in Israel and enable them to find the optimal property that will be precisely tailored to their aspirations and needs. The areas required for perfect property management. We will be happy to be your professional address in Israel for all your real estate investments.
Unique and income-producing properties in the leading neighborhoods in Israel
We believe that in order to achieve the greatest achievements, one must strive for the highest. Therefore, we offer properties in the most prestigious neighborhoods in Jerusalem, like Mamilla, Jerusalem that will allow you to achieve the highest yields available in Israel. This is your chance to get the big investment you have always been looking for.
An extraordinary portfolio
We are your One Stop Shop for all your needs during your search for the leading properties in Israel. With a constant desire to provide our customers with the best, over the years we have built an exclusive portfolio containing some of the unique real estate jewelry seen by investors looking for Jerusalem Israel real estate. We invite you to join the success and join forces with a team that lives the world of real estate in Israel.
LOAD MORE
SHOW LESS
Real estate for sale in Israel
Real estate for sale in Israel – your first steps in the market
Purchasing real estate for sale in Israel usually involves huge sums of money. Such a purchase that is not only expensive but holds many aspects that may go wrong along the way, when managed in the wrong hands. To make sure you'll be able to make the best out of your investment, we have gathered crucial emphases regarding the purchase of real estate properties that should lead your decision-making process and will assist you finding the ideal Jerusalem Residence for you.
Real estate in Jerusalem – Safety first
Make sure you enter your new property with the peace of mind you deserve. This is made possible only when the residence or the chosen use of it will be one hundred percent safe. It is advisable to make sure that the property has all the safety measures that should be in the building: check that sprinklers and other fire extinguishers are installed, make sure there are emergency escape routes, check the composition of the fire equipment cabinet and so on. When it comes to commercial assets, without complying with all the safety conditions, the business may not receive the license it needs to operate legally in Israel.
As always – location, location, location
Just like with any wise real estate investment, the three L's are at the heart of your process of finding the perfect real estate for sale in Israel.
Access roads, public transportation to and from your location, good school districts and job opportunities are some of the main aspects you should investigate about your potential location. In the case of commercial real estate, it seems that the importance of the location of the specific property is a hundred times greater. In this case, one has to think not only about the needs of the business owners, but also the customers.
LOAD MORE
SHOW LESS